Design Your Own Cupcake Wedding Tower
With multiple design and flavour customisation options, a cupcake tower is the perfect addition to your special day!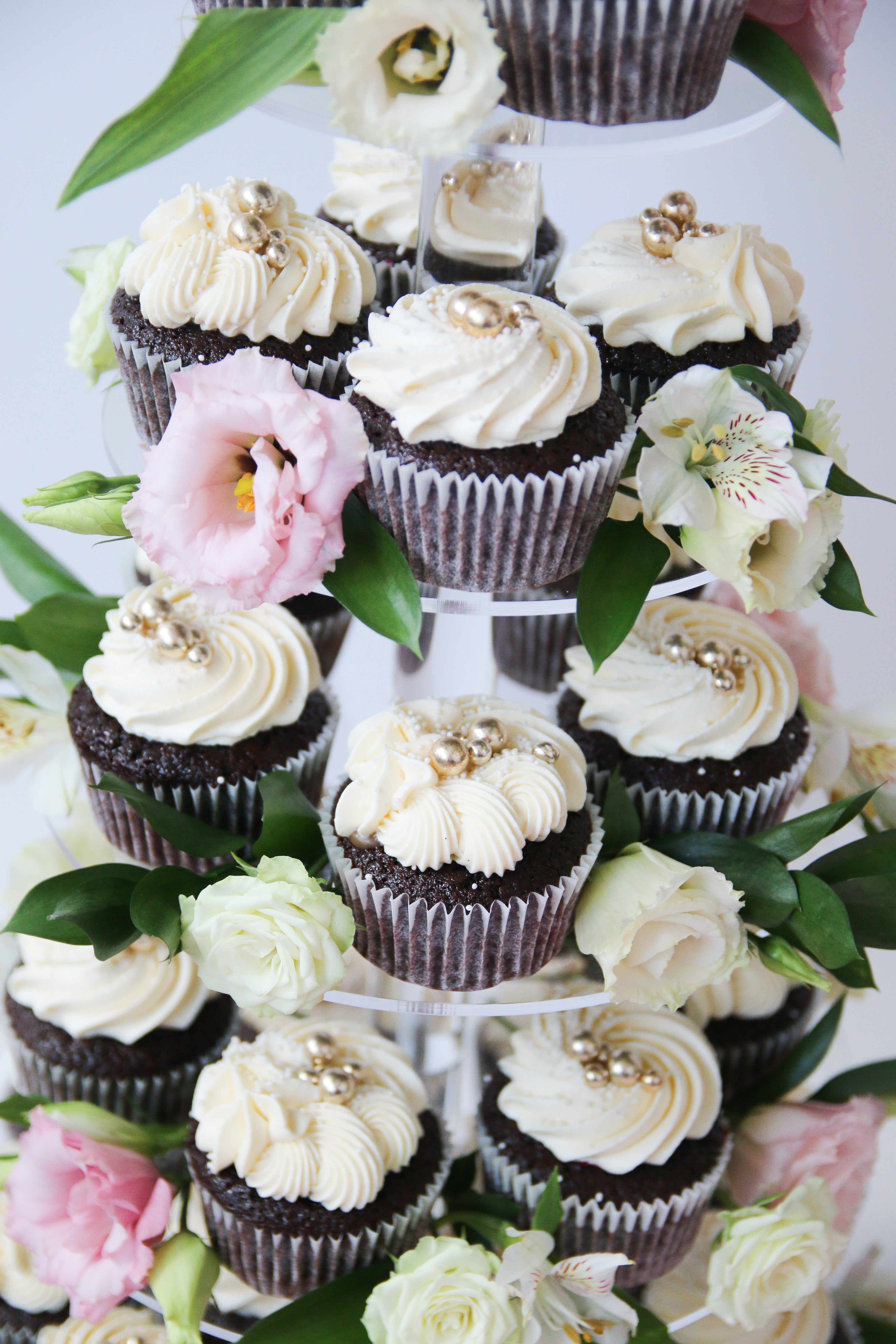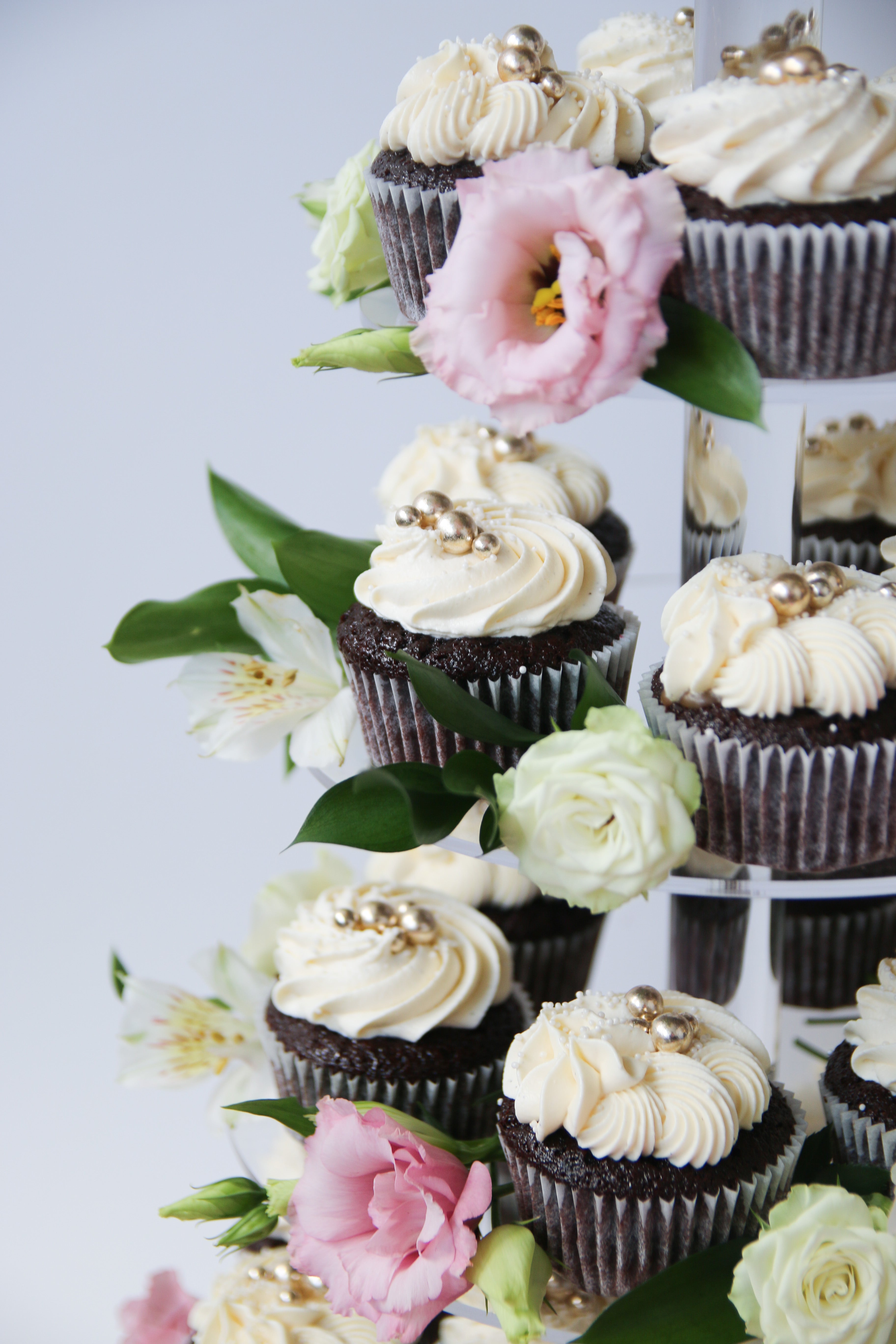 Inspiration Photos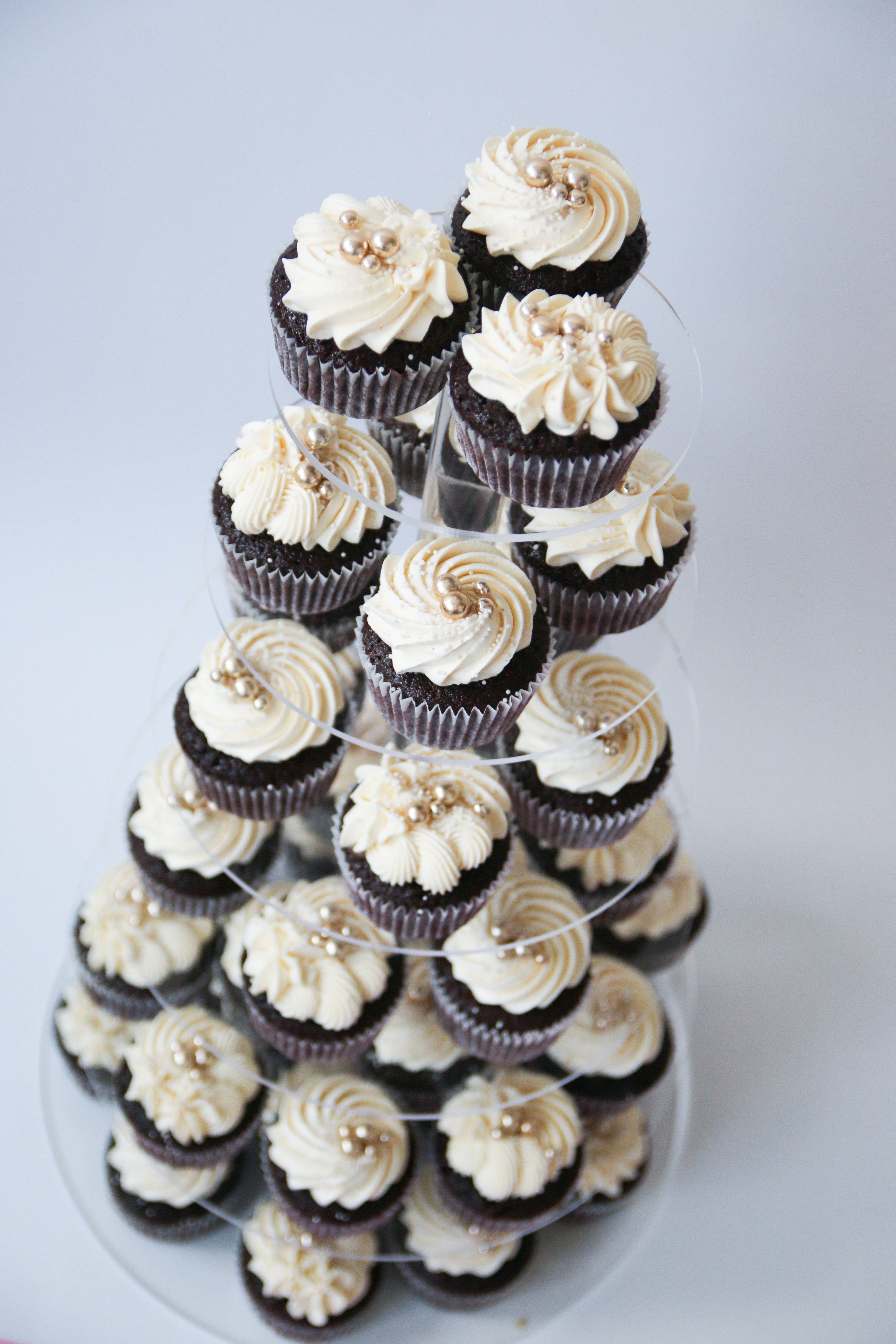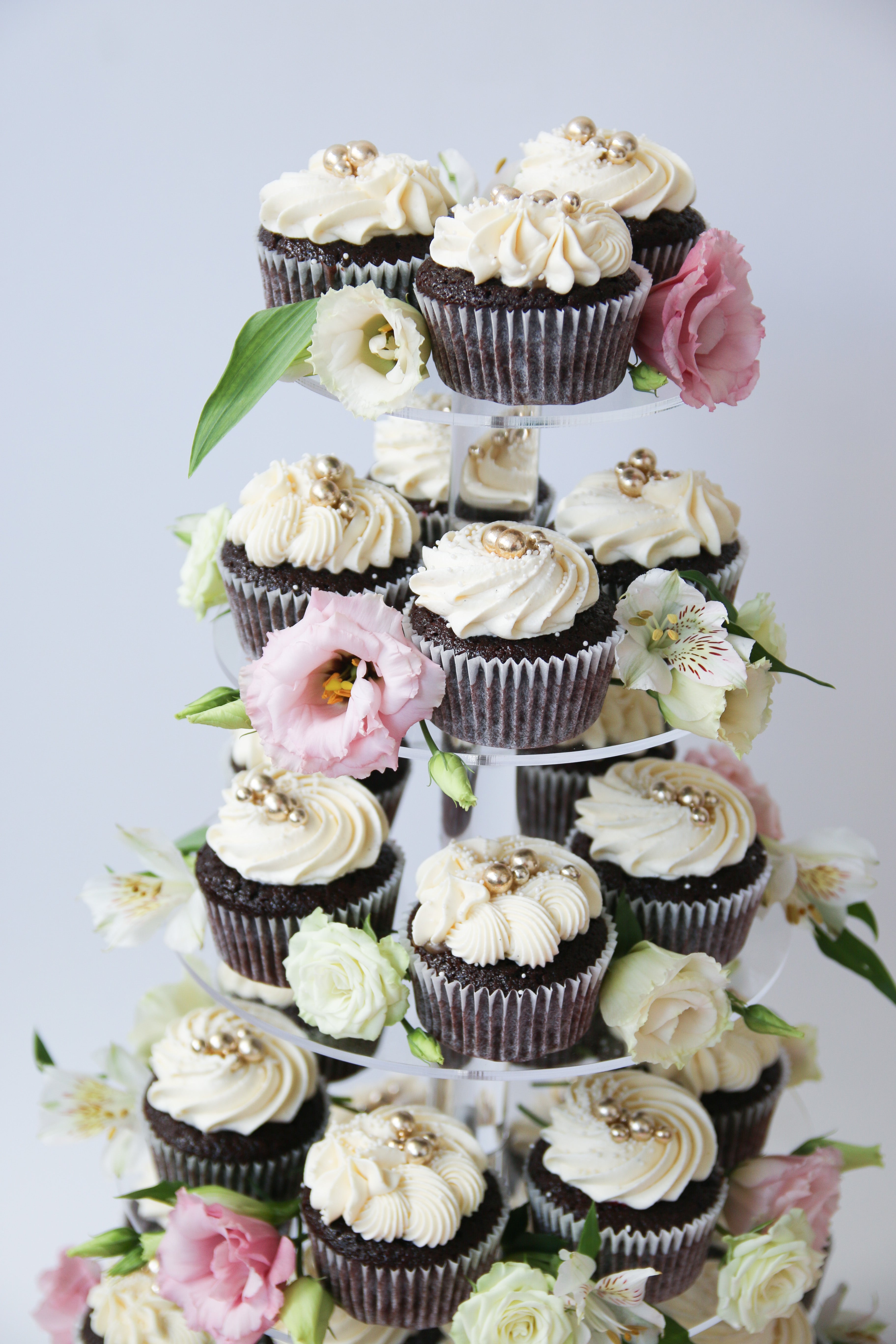 Cupcake towers fit between 24 to 120 cupcakes. If you wish to have more than 120, then the cupcake tower can be refilled at any point.
For reference, the cupcake tower in the Inspiration Photos is a 7-tier tower with 120 cupcakes.
The cupcake tower has up to 7 removable tiers, which can be adjusted depending on how many cupcakes you want to fit on it.
You can choose any design of cupcakes that we offer on our website.
Our recommendation is The Wedding Bells Box or the Sparkle Sprinkle Box, which you can customise to your wedding theme.
Definitely! You can pair the cupcake tower with our Office Party Box, if you want to customise it with photos or logos, or the Konfirmasjon Box, if you want it for a confirmation party.
The price for renting the wedding tower for 3 days is 900kr.
In addition, you will need to purchase the cupcake boxes that you would like to add to the cupcake tower.
The Cupcake Tower is very easy install at the venue.
We provide you with the cupcake tower and cupcakes, and you will need to provide the decorations (such as flowers) for the Cupcake Tower.
You will then set-up the Cupcake Tower at the venue by yourself (please note that we do not offer delivery & installation)
The Cupcake Tower and Cupcakes will need to be picked up from our production space in Oslo.
The Cupcakes can be transported for 3-4 hours with no issues.
Please note that we do not offer delivery.
The Cupcake Tower will need to be returned 72 hours after the rental begins. The return time will be agreed at the time of pick-up.
Please note that for every day after the 72 hour time limit that the Cupcake Tower is not returned, a fee of 300kr per day will start incurring.